ORION RED
Give in to temptation.
Meet the new Jawa forty two in captivating Orion Red. An enchantress on two wheels, engineered for excellence.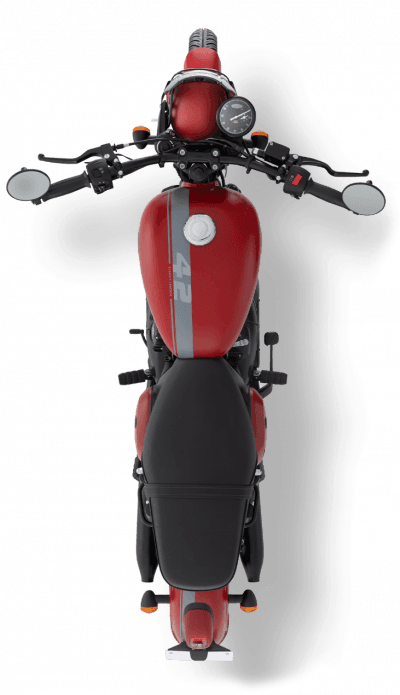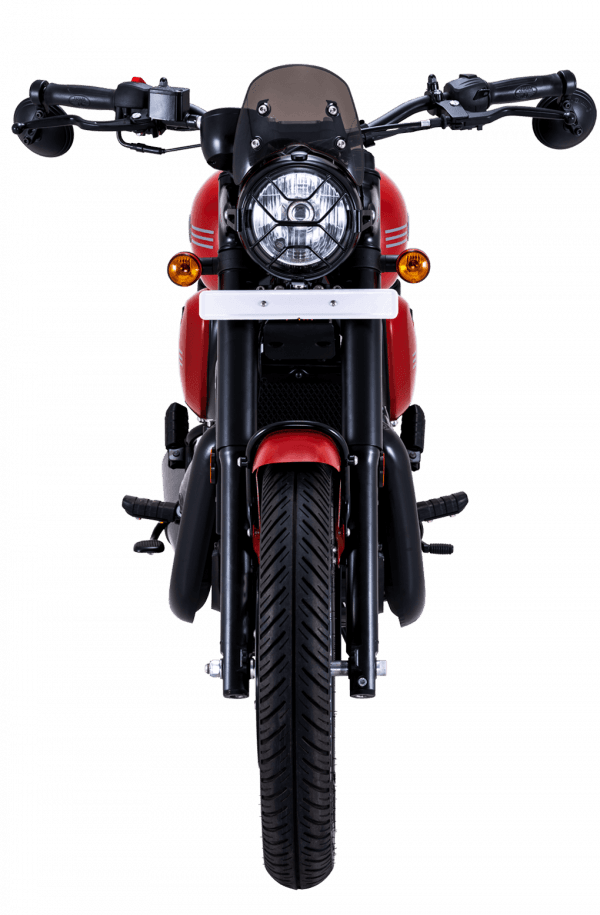 THE HEADLINE ACT
The X Factor brought alive with a new black grille and visor. A magnetic beacon of reliability that'll get heads turning.
LEGENDARY PERFORMANCE
A matte black powerhouse that pays tribute to a legacy of engineering that has withstood the test of time.
BLACKED OUT THRILLS
New blacked-out alloy wheels, shod with tubeless tires, built for pure joy of the ride. Put through the wringer with the highest levels of testing.